About us
The Verdekam company deals with polishing, grinding, crystallization and any other treatments related to maintaining the stone surfaces in the best possible condition.
Knowledge, skills and experience gained, as well as a passion for what we do, translates into the quality of services offered. As a company, we give you a guarantee and a sense of security that our work will be done professionally. Long-term cooperation with selected suppliers of devices, machines and professional chemicals with simultaneous training systems, allows us to perform each task, while maintaining a very good ratio of price to high quality services. We have extensive experience, thanks to which we provide professional advice in the field of stone floor maintenance. Many years of work and trust, which we are gifted, will allow us to perform work for many institutions, as well as work closely with churches.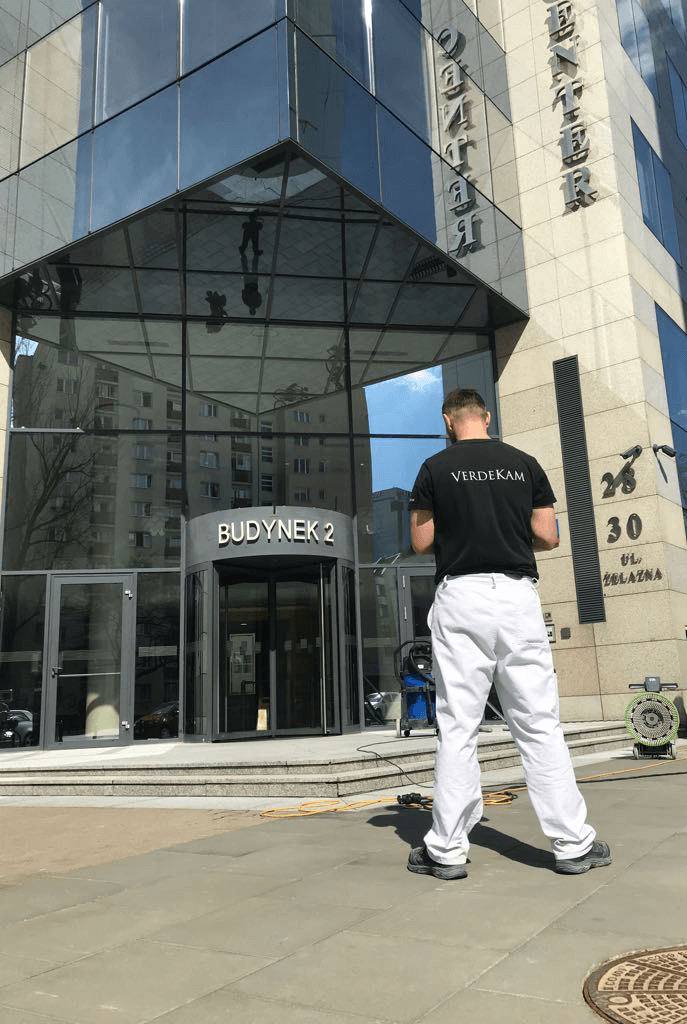 WITHIN OUR ACTIVITY, WE PROVIDE SERVICES:
Grinding marble, granite and all other natural stones

Washing and cleaning the stone

Removal of greasy stains and dirt

Crystallization of marble

Granite spraying

Granite pulverization

Stone polishing

Impregnation of marble and granite

Stone conservation

Filling the cavities

Renovation of stains

Protection by impregnation

Anti-slip protection
Quality never goes out of fashion!